Invented in Italy, it has become one of the symbols of Made in Italy in the world over the years. The drink is obtained through the percolation of high-pressurized hot water using a professional machine.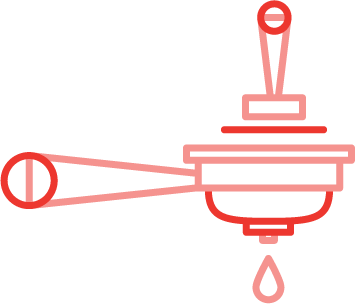 Even though it was born in Vienna, it is world-renowned as Italian. Cappuccino is an espresso-based coffee drink traditionally prepared with steamed milk foam.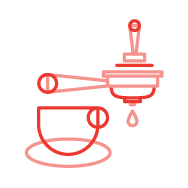 Literally "cut coffee". It is an espresso born in Latin America mixed with a small amount of warm milk to reduce the acidity.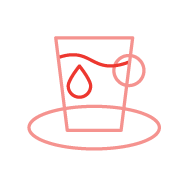 Commonly called American coffee. Widespread and appreciated in the United States and Northern Europe, it is made by pouring hot water onto coarsely ground coffee "coarse" placed in a paper filter, then allowing to brew.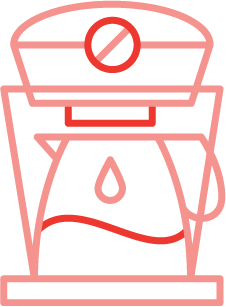 On demand filter coffee. Brew method of Japanese origin. It takes its name from its cone-shaped dripper with a 60° angle. It can be called "slow coffee" since its preparation takes several minutes.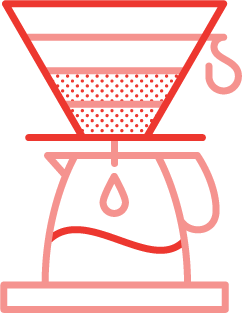 Cold brew method requiring very long extraction time. It could be an excellent alternative as summer drink or as a base for some soft drinks / cocktails.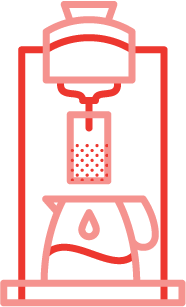 A double espresso with micro-foam, that is steamed milk with small, fine bubbles and a glossy or velvety consistency. Macrofoam, its opposite, is used to prepare Cappuccino and has visibly larger bubbles.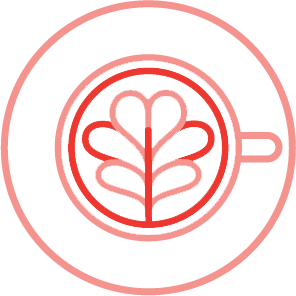 For those who love coffee with a subtle acidity and a long aftertaste.
Selection of top quality Arabica coffees from Ethiopia and Costa Rica blended with fine Indian and Brazilian Santos.
The perfect coffee for the perfect traditional Cappuccino!
The perfect combination of Arabica coffees from South America and India plus a handful of selected Robusta.
For those seeking a real boost throughout the day! Fusion of Brazilian and Central American coffees together with Indian Robusta. A round-bodied blend with a strong taste.
Explore the world of coffee! Take a journey to distant lands and discover single origin coffees. Ask the staff about the different available freshly roasted types of coffee!
Plantation Mysore Nuggets
This Arabica coffee with notes of fruit and toasted almonds has its origins in the deep south of western India.
Medellin Supremo
This coffee is grown in the western part of Colombia. A caramel-like aroma with a delicate chocolaty aftertaste.
Serrano Superior
The Sierra Maestra Mountains – at an altitude between 1.300 and 1.400 meters – are home to this washed Arabica coffee with an intense aroma of hazelnuts and a lingering finish.
Huehuetenango
Grown at an altitude between 1.500 and 1.700 meters, in a peculiar climate and unique environment, this coffee has a mild character and a taste of candied fruit and unsweetened cocoa.
Try our special coffees, carefully selected and skillfully processed throughout the supply chain, from cultivation to artisan roasting, up to extraction.
Tunki – SCA score 82
The department of San Pedro – Puno, near the boarder with Bolivia, at an altitude between 1.600 and 2.000 meters is the hometown of this washed Bourbon coffee with a balanced taste and a lingering finish with overtones of cocoa.
Kibingo – SCA score 86
This sweet and fruity washed coffee with a floral aftertaste is grown in the area of Gitega at 1.900 meters above sea level.
Amaro Gayo – SCA score 84,25
Coffee from around the world originates in the province of Kaffa, a southwestern region of Ethiopia, where, at over 1.600 meters above sea level, this sweet washed coffee is grown. Notes of red fruit and floral aftertaste are its peculiar features.